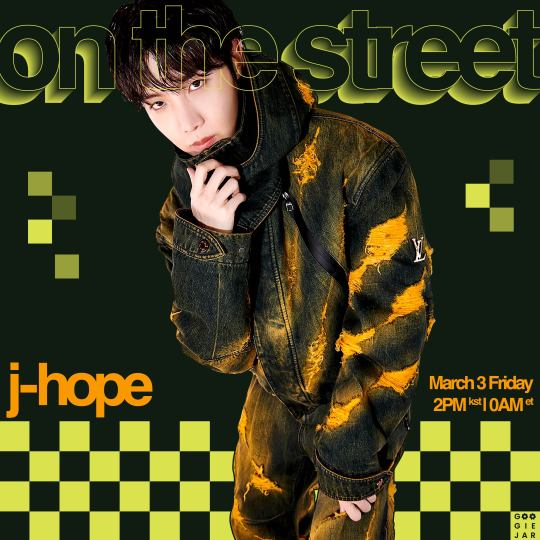 BTS member J-Hope will release a new solo single titled "On the Street" on March 3rd, according to his agency, Big Hit Music. The song carries a personal meaning, as it represents J-Hope's journey as an artist that started on the street and his commitment to "walking together" with fans worldwide. It follows his recent announcement of his military enlistment being canceled.

Lo-fi hip-hop song "On the Street" has a peaceful melody and sentimental lyrics. J-Hope, who participated in the songwriting and composition process, found inspiration in the street because it serves as a hub for encounters, dreams, and memory-making. The song will be made available together with a music video.

Born in February 1994, J-Hope is set to fulfill his military duty for the second time after enlisting in December last year. However, his enlistment has been postponed, according to Big Hit Music, who explained that J-Hope has started the necessary procedures. With the release of "On the Street," J-Hope's fans can look forward to enjoying his latest solo project before he takes a temporary leave from the entertainment industry.